Blue Zones Project: Malama HCC Palamanui: Garden and Service Day
Date:
Saturday, October 28, 2017 9:00 am - 1:00 pm
Click here to RSVP!
Malama HCC Palamanui: Garden and Service Day

Saturday, October 28
9 a.m. – 1 p.m.
Hawaii Community College at Palamanui
73-4225 Ane Keohokalole Hwy.
Kailua-Kona, HI 96740
Hosted in partnership with: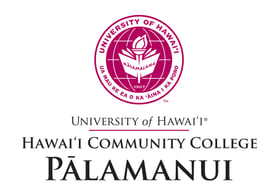 In support of our local college campus, the community is invited to give back to Hawaii Community College at Palamanui. In recognition of National Make a Difference Day and National Food Day, the Blue Zones Project is coordinating a garden and service day to support academic programs like culinary arts as well as the beautification of the campus.  Let's come together to steward our local college. 
What should I bring?


Signed Volunteer Agreement form(additional forms will be available at the event), sun protection (sunscreen, hat/visor, sunglasses), bug repellent, reusable water bottle, and extra footwear/clothing (optional). We recommend you wear comfortable clothes and athletic shoes.
Who is allowed to volunteer?
Friends and family of all ages are welcome!
What can I expect at this volunteer event?
A fun, rewarding, and educational day of service

Volunteer support will include: planting an herb garden, creating a composting area, planting fruit trees, pulling invasive species around the campus and any other gardening needs

Work with others interested in promoting and practicing good health

Burn up to 150 calories every 30-45 minutes in this low-intensity, stress-reducing exercise
Why is volunteering important for my health and well-being?
Volunteering is a great way to contribute your gifts, talents, and time to your community and is associated with major health benefits. Studies show that people who volunteer have lower rates of cancer, heart disease, and depression. Plus, they have lower healthcare costs. Volunteers report feeling happier and rewarded by learning something new and contributing to a worthy cause.